4

min read
| By Tara Atterberry |
In 1968, President Lyndon B. Johnson enacted the observance of Hispanic Heritage Week to honor the millions of Americans of South and Central American, Spanish, Mexican, and Caribbean heritage. Twenty years later, the Reagan administration expanded the celebration to a span full month, September 15 through October 15, and renamed the observance National Hispanic Heritage Month. "The day of September 15 is significant because it is the anniversary of independence for Latin American countries Costa Rica, El Salvador, Guatemala, Honduras and Nicaragua. In addition, Mexico and Chile celebrate their independence days on September 16 and September 18, respectively. Also, Columbus Day or Día de la Raza, which is October 12, falls within this 30-day period."1
While Americans of Hispanic heritage may be highlighted during National Hispanic Heritage Month, Gale's electronic resource, Gale In Context: Biography, profiles and honors the most influential Hispanic Americans year-round.
Built with a simple user interface, Gale In Context: Biography provides users with a carefully curated list of more than 90 prominent Hispanic Americans within seconds—from all areas of human endeavor, such as business, government, law, education, sports, music, and entertainment, as well as literature and scientific research.
Well-known Hispanic contemporaries, such as Sonia Sotomayor (U.S. Supreme Court judge), Lin-Manuel Miranda (actor, composer, and playwright), Julia Alvarez (author), Dolores Huerta (labor activist), and Marco Rubio (U.S. senator) are profiled. In addition, entries on those of Hispanic descent who are no longer with us, such as Rudolpho Anaya (author), Selena (actor and musician), and Roberto Clemente (baseball player) are available.
Profiles include images, birth, family, nationality, and occupation information, as well as detailed biographical information, including career information, achievements, and links to additional sources.
Gale In Context: Biography is an engaging experience for those seeking contextual information on the world's most influential people, including Americans of Hispanic heritage. Organized into a user-friendly portal experience, it merges Gale's authoritative reference content, including Lives & Perspectives, with periodicals and multimedia. Users can browse to find people based on occupation, role, or historical period, or search based on name, occupation, nationality, ethnicity, birth/death dates and places, or gender, as well as by keyword and full text.
Built on a foundation of more than 600,000 biographical entries, Gale In Context: Biography covers international figures from all time periods and areas of study. It provides coverage of the most searched and studied people, and includes over 5,000 portal pages on contemporary and historical figures. Reference content is offered alongside videos, audio selections, images, primary sources, and magazine and journal articles from hundreds of major periodicals and newspapers. This resource is continuously updated to ensure users have access to the latest information.
Contact your sales rep today for a trial of Gale In Context: Biography.
"National Hispanic Heritage Month," The Library of Congress, accessed October 5, 2021.
---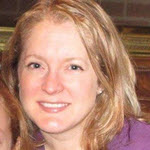 Meet the Author
Tara Atterberry has been with Gale for 26 years and manages biography and genealogy content.


adidas heliopolis hotel in dubai , adidas concord ankle fur sneakers boys running Release Date Info , MysneakersShops | Womens – Mix Prompt 2 , FaoswalimShops – pro adidas runner tattoos designs 2017