5

min read
| By Tara Atterberry |
In 2010, the U.S. Census Bureau reported more than 9 million Americans of Polish ancestry living in the United States4, concentrated in larger urban areas of the Midwest and Northeast, such as Cleveland and Toledo, Ohio; South Bend, Indiana; Pittsburgh, Pennsylvania; Milwaukee, Wisconsin; Minneapolis–St. Paul, Minnesota; Chicago, Illinois; Detroit, Michigan; and New York City.2 The U.S. states with the largest Polish American population are New York (958,893), Illinois (946,241), and Michigan (900,335).2 Having been born and raised in the Detroit area, Polish tradition and culture have been seamlessly woven into everyday life, especially in cities such as heavily Polish-settled Hamtramck and Wyandotte as well as the surrounding communities.2
A small number of Poles were documented as arriving on America's shores in the 1600s and 1700s, the earliest of which was a handful of Polish craftsmen who were part of the 1608 Jamestown Colony. The largest waves of Polish immigrants to the United States occurred in the early 1870s, and continued until the passage of laws in 1922 and 1924 reduced immigration from eastern and southern Europe.5 During this time, more than 2 million Poles left Eastern Europe and settled in large U.S. cities and the Midwest plains.3
While Americans are accustomed to Polish influences in major metropolitan areas of the Midwest and Northeast, it is interesting to note that the first large Polish settlement in America was far from the north's urbanized cities, in a most unlikely location: southeast Texas. In 1851, a Polish Roman Catholic priest, Father Leopold Moczygemba, was sent by the Catholic Church to New Braunfels, in the plains of south Texas, and assigned to lead a parish of mostly German immigrants.3
Taken by the wide-open Texas plains, which he thought would serve as fertile farmland, Father Moczygemba wrote letters to his family and friends in Silesia, located in what is today southwest Poland, but, at the time, was part of Prussia. Eager to escape food shortages, starvation, and the war in which Prussia was engaged, in December 1854, 150 Poles from Silesia arrived by ship, after a four-week journey at sea, to the port of Galveston, Texas. After a three-week trip inland on foot and by wagon, this group reached Father Moczygemba, who had purchased land near San Antonio, Texas.
This farming settlement was named Panna Maria, which means "Virgin Mary" in Polish, and was built on the plateau above the junction of the San Antonio River and Cibolo Creek.3 The Polish settlers built homes and a church on this land and quickly began planting crops and raising livestock. Like most settlers at this time, they faced hardships, such as disease, droughts, plagues of grasshoppers, and lack of food. Some settlers moved away, but the majority remained in Panna Maria. News of this successful settlement spread and lead to the establishment of other similar farming communities in the Midwest and, later, to more large-scale Polish immigration to America.
The Panna Maria community is proud of its Polish roots. The Panna Maria Historical Society was established in 1966 to help preserve this oldest Polish settlement in the United States. Today, descendants of the original Polish inhabitants still reside in Panna Maria, and many of the original buildings are part of the historic district.6
Polish immigrants whose families settled in Panna Maria or in the hundreds of other settlements across the United States are celebrated each October as part of Polish American Heritage month, instituted in 1986:
In October, we celebrate Polish American Heritage Month in the United States. Our Nation owes an immeasurable debt of gratitude to the millions of freedom-loving Poles who have come to our shores to build a new land. Polish Americans can be justly proud of the vital contributions people of Polish descent have made to our Nation in the arts, the sciences, religion, scholarship, and every area of endeavor.4
Looking to research your family's Polish heritage? Gale provides many sources to aid your search. For more information on Polish immigrants who came to North America, please request a trial of the Passenger & Immigration Lists Index on the Gale Directory Library. For more information on Polish and other Eastern European history, culture, and immigration into North America, please request a trial of Gale In Context: U.S. History.
Bukowczyk, John J. "Polish Americans." Dictionary of American History, edited by Stanley I. Kutler, 3rd ed., vol. 6, Charles Scribner's Sons, 2003, pp. 389-393. Gale In Context: U.S. History. Accessed 27 Sept. 2021.
"Eastern European Immigration." U.S. Immigration and Migration Reference Library, edited by Lawrence W. Baker, et al., vol. 2: Vol. 2: Almanac, UXL, 2004, pp. 485-516. Gale In Context: U.S. History. Accessed 27 Sept. 2021.
Ingram, W. Scott. Immigration to the U.S.: Polish Immigrants. Facts on File, Inc. 2005.
U.S. Census Bureau. Polish American Heritage Month: October 2021. https://www.census.gov/newsroom/stories/polish-american-heritage-month.html. Accessed Oct. 4, 2021.
Wishart, David J. (Ed). Encyclopedia of the Great Plains: Poles. http://plainshumanities.unl.edu/encyclopedia/doc/egp.ea.030 Accesses Oct. 4, 2021.
Panna Maria Historical Society. https://www.pannamariatexas.com/ Accessed Oct. 4, 2021.
---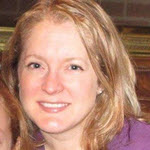 Meet the Author
Tara Atterberry has been with Gale for 26 years and manages biography and genealogy content. She is an avid U.S. history and genealogy buff and is disappointed to be mostly German and English, and not at all Polish.


nike shox mens australia women soccer players – White – DA8301 – 101 – Nike Air Force 1 '07 LX Women's Shoe | Compra Jordan AIR JORDAN 12 RETRO (GS) – 101 – 510815 – nike boot for kids real boys and shoes free