4

min read
| By Traci Cothran |
Fifty years ago, on December 4, 1969, 14 Chicago police officers stormed an apartment occupied by the Black Panthers, claiming they were acting on a tip that it was an arms depot. They shot and killed sleeping Black Panther Chairman Fred Hampton, 21 years old, and Panther Mark Clark, 22 years old, and arrested and charged seven other Panthers with various crimes, including attempted murder. State Attorney Edward Hanrahan vehemently defended the police officers, calling it a "gun battle" and citing physical evidence to support his assertions.
It turns out, the truth was quite different. After an investigation by the Department of Justice, it was found the police fired 99 shots while the Panthers fired once, and the charges against all seven defendants were dropped. Akua Njeri, Hampton's pregnant fiancée who was in the apartment during the raid, testified that Hampton was initially injured but not dead when a policeman walked up and shot him twice in the head, saying "He's good and dead now."
Then in 1971, activist group the Citizens Commission to Investigate the FBI burgled an FBI office in Media, Pennsylvania, and found documents exposing J. Edgar Hoover's COINTELPRO, a covert counterintelligence program that targeted dissenters and their organizations, sometimes utilizing illegal means in their subversion attempts. Through this information, it was revealed that the FBI had infiltrated the Black Panthers, placing William O'Neal in the group as Hampton's bodyguard. Turns out, it was O'Neal who provided the FBI with a map of the apartment, targeting Hampton's bed; and O'Neal slipped a sleeping drug into Hampton's drink the night of his murder. These primary sources also contain documents of a deal to conceal the FBI's role in Hampton's assassination.
COINTELPRO documents revealed to the nation many more secret actions conducted against U.S. citizens—including Martin Luther King Jr., Malcolm X, and Muhammad Ali, among many others—and these documents can be found in the National Archives. If not for the unearthing of these documents, this damning piece of FBI history—and the truth about Hampton's murder—would likely never have been accepted as fact.
This past week, the Charles H. Wright Museum of African American History in Detroit hosted Akua Njeri and Black Panther Chairman Fred Hampton Jr. for a showing of the 1971 documentary The Murder of Fred Hampton. Their passion for equality and justice and "Power to the People" is clear, and it's important to hear their stories and learn of this reprehensible chapter in U.S. history.
To find out more about the inspiring leader Fred Hampton, the Black Panther Party and its aims, as well as more on COINTELPRO and its aftermath, see:
Not a subscriber to these Gale resources? Learn more about Gale In Context, Archives Unbound, and Political Extremism & Radicalism >>
Banner Image: The Black Panthers march in protest of the trial of cofounder Huey P. Newton in Oakland, California.
---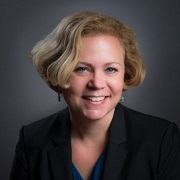 Meet the Author
Traci Cothran is the director of Gale's K12 content team as well as a history buff, so she can often be found watching videos from the early 1900s in Gale In Context: World History.


Air Jordan 1