6

min read
| By Tara Atterberry |
With the increased availability of electronically accessible genealogy content, researching family history has become a commonplace hobby for millions of Americans. For persons of African descent, however, inequities are often found in the existence and accessibility of genealogy and historical documents. "The legacy of slavery, prejudice and institutional racism means many records are incomplete or aren't easily available,"1 making this work sometimes difficult.
For example, African immigration was not recorded like other large ethnic groups who immigrated to North American between the 1600s and 1900s. The U.S. National Archives holds digitized passenger lists for more than 10 million Italians, Russians, Germans, Irish, and other Europeans arriving in North America, but the immigration content from the continent of Africa was not as diligently documented.2 It wasn't until 1870 that persons of African descent were consistently listed by name in census records, and not until 1880 that U.S. census records began tracking demographics such as national origin, race, and color.3
However, the Afro-American Historical and Genealogical Society, whose goal it is to "preserve African-ancestored family history, genealogy, and cultural diversity" asserts that "African American genealogical research has always been challenging, but [is] not impossible."4 There are many types of historical documents available to aid in family history research for those of African descent.
While a glaring deficit remains in pre-1870 U.S. census records for an estimated 4 million enslaved Blacks, primarily located in the Southern U.S. states, more than 500,000 free Blacks are listed in U.S. census records, beginning in 1790, with the largest representation appearing in the 1810–1860 U.S. censuses, mainly in the free Northern states but also in the upper South and lower South, such as in Spanish Florida and French Louisiana.5, 6 Though not legally slaves, these half a million persons of color lived somewhere "between slavery and freedom,"4 and documentation related to their lives and histories began to develop.
Laurie Bessler, a genealogist from the Wisconsin Historical Society's Library Archives and Museum Collections Division,1 encourages those interested in this research to gather information such as names, dates, family stories, and family documents, starting with the current generation and moving backward in time, from family and friends. "One of the main strategies that you use when you're dealing with people who had been enslaved is that you look at the slaveholders' history, their paper trail, their journals, their diaries. But most importantly, their probate files because a lot of times, slaves are listed in those probate files."1 Bessler also encourages the review of documents such as land deeds, court records, and histories written at the county or even smaller, local level.
After the antebellum period, free Northern Blacks created a "variety of institutions designed to achieve equality and abolition,"6 such as separate Black churches, schools, fraternal organizations, literary societies, and newspapers geared specifically to the interests of Black citizens, such as Freedom's Journal, published in New York beginning in 1827.5, 6 Each of these organizations kept records detailing their everyday activities, many of which are still available today for those interested in the genealogy of those of African ancestry.
In an effort to aid in family history research for those of African descent, Gale's Biography and Genealogy Master Index has been diligently increasing content in this subject area. More than 40,000 historical index citations for those of African descent have recently been added to it, from a variety of sources, including directories and encyclopedias, local histories, accounts of manumissions (the act of slaves being freed by their enslavers), church records, local newspaper archives, and military records, such as:
African American Architects: A Biographical Dictionary 1865–1945
African American Doctors of World War I
African American Manumissions of Washington County, Maryland
Black Women in America: A Historical Encyclopedia
Biographical Dictionary of American Physicians of African Ancestry, 1800–1920
Delaware Runaways 1720–1783
Early African American Deaths in the Pittsburgh Courier March 25, 1911–December 27, 1912
Forgotten Black Soldiers Who Served in White Regiments during the Civil War
Free African Americans of North Carolina, Virginia, and South Carolina: From the Colonial Period to About 1812 Volume 1
Because Biography and Genealogy Master Index is an electronic index, the person's name and birth and/or death dates are provided, along with detailed source citations, if the user would like to review the primary source content.
It is Gale's goal to continue to index this valuable historical content in an effort to aid in more-fulfilling African American genealogical research.
The Gale Directory Library platform, Biography and Genealogy Master Index's simple user interface, allows users to quickly locate biography content, including primary and variant names, birth and death years, and index citations for more than 6 million people, both living and deceased, from more than 2,000 years of human history, across the world and areas of human endeavor. With more than 22 million total citations, the Biography and Genealogy Master Index is the most comprehensive, electronically searchable index of its kind.
Biography and Genealogy Master Index is unquestionably the best place to begin your search for biographical information on authors, actors and musicians, political figures, historical figures, contemporaries, religious leaders, and world notables―as well as for genealogical sources related to individual persons in family trees.
For more information on free Blacks in U.S. history in Gale In Context: U.S. History, the Biography and Genealogy Master Index, or to set up a trial, please contact your Gale sales rep.
Bibliography:
---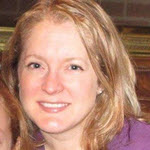 Meet the Author
Tara Atterberry has been with Gale for 27 years and manages biography and genealogy content. She enjoys creating resources to assist others in their historical and biographical research.