5

min read
| By Tara Atterberry |
In the course of updating Who's Who Among African Americans, we identify and present newly listed African Americans, many of whom are up-and-coming shining stars within their respective professions. We're excited to learn what they've already achieved and anxious to see what they will accomplish next.
Simultaneously, we honor the passing of many household names who became legends of their time. In 2022, we lost NBA legend Bill Russell, who was the first Black player inducted into the NBA Hall of Fame and later the first Black NBA coach, as well as Bernard Shaw, broadcast journalist and one of the first broadcast news anchors on CNN. Actress Nichelle Nichols, most famous for her role as Lt. Uhura in the original Star Trek franchise, and who continued to act up until 2017, also passed away earlier this year.
For each famous African American, there are a myriad of African Americans who are not well known outside of their specific areas of endeavor, but who have achieved greatness within their own communities. We celebrate these individuals as well.
Dr. Catherine Cowell (1921–2021) was a notable public health nutritionist, researcher, and teacher who passed away on December 15, 2021. She was 100 years old and had spent 45 years working as New York City's Department of Health director of the Bureau of Nutrition after she received her Ph.D. in nutrition at New York University (NYU).1 Cowell spent her career working in community health, studying infant and child feeding habits—specifically those that lead to infant and childhood obesity—and providing assistance for at-risk children and their families in New York City.
Cowell taught public health and nutrition courses at many universities, including NYU, Columbia University, and the Albert Einstein College of Medicine. She contributed to multiple textbooks and was nominated at 85 years old by Michelle Obama to the board for Childhood Obesity because of her extensive research and knowledge on the topic. The American Public Health Association created the Catherine Cowell Award in her honor, which "recognizes excellence and achievement in administration, planning, mentoring, and team building in public health nutrition, including meeting the special needs of urban populations and young children."2
Frankie Jacobs Gillette (1925–2022) was born and raised in Norfolk, Virginia, and received her master's degree in social work from Howard University.3 Gillette began her social work career with community-based organizations in several Midwest states. She later moved to California, where she implemented War on Poverty programs through the U.S. Office of Economic Opportunity/Community Services Administration. Beginning in the 1960s, these programs were created to provide economic opportunity and security to millions of Americans in underserved communities.4
Heavily involved in her local San Francisco–area community, Gillette spent time as the commissioner of the San Francisco Human Rights Commission, trustee of the Fine Arts Museums of San Francisco, and a was a founding board director of the Museum of the African Diaspora (MoAD).
On the national stage, Gillette spent four years as the president of the National Association of Negro Business and Professional Women's Clubs, Inc. (1983–1987). During this time, she was named by Ebony magazine as one of the 100 Most Influential Black Americans. Outside of her professional accomplishments, Gillette was an active member her church community, the Bethel A.M.E. Church, until her death earlier this year, having been honored as the Christian Woman of the Year in 2010.5
Henri LeGendre (1924–2022) was born in Harlem, New York. At 18 years old, he willingly registered for the U.S. military in 1942, first joining the National Guard and later entering the U.S. Calvary Service during World War II, where he was assigned to Troop A, 9th Calvary Service, 2nd Division, known as the "Buffalo Soldiers."6
After being discharged from the U.S. military, LeGendre began training for a career in architecture. He was chosen, along with other African American soldiers with IQs of 120 or higher, for the Army Specialized Training Program at Howard University. The specialized accelerated program was intended for soldiers to obtain a four-year engineering degree in 18 months. Unfortunately, the program was dissolved, and LeGendre completed his architectural study at the Pratt Institute.7
LeGendre returned home to New York and became the first African American architect for New York City's Dept. of Public Works in 1952. He opened his own architectural firm, Henri A. LeGendre & Associates, where he mentored young architects and completed buildings throughout the United States as well as in the U.S. Virgin Islands and the Bahamas. After working well into his late 70s, Legendre passed away in July at nearly 98 years old.
Who's Who Among African Americans, published annually in eBook and print, profiles a broad range of African Americans, from those widely known to those known in specific organizations and communities. It provides information that can be used in biographies, speeches, or as a good place to begin research—and can also be used to find interesting facts not easily accessible to the general public. It includes geographical and occupational indexes for easy cross-referencing and an obituary section that recognizes listees who have recently passed away.
Contact your Gale sales rep today.
Obituaries. "Catherine Cowell," The Star-Ledger, February 2, 2022.
American Public Health Association, "Fellowships and Awards," accessed October 6, 2022.
"In Memoriam: Frankie Jacobs Gillette," Post News Group, March 19, 2022.
Melissa Boteach et al., "The War on Poverty: Then and Now: Applying Lessons Learned to the Challenges and Opportunities Facing a 21st-Century America," Center for American Progress, January 2014.
See note 3.
Small's Mortuary & Cremation Services, "Henri Legendre," accessed October 7, 2022; Buffalo Soldiers 9th & 10th (Horse) Cavalry National Association, "Trooper Henri LeGendre," accessed October 7, 2022.
See note 6.
---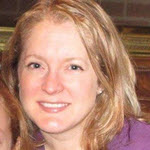 Meet the Author
Tara Atterberry has been with Gale for 27 years and manages biography and genealogy content. She enjoys creating resources to assist others in their historical and biographical research.