4

min read
| By Traci Cothran |
I don't know about you, but January is usually a tough month—the holidays are over, friends and family have dispersed, you're five pounds heavier than before the holidays, and the weather is usually pretty crummy. But there are two things that get me through this month: the American Library Association (ALA) Youth Media Awards and the biennial announcement of the Library of Congress's newly appointed National Ambassador for Young People's Literature. The former takes place this year in the early hours of January 27 at ALA. The latter just happened this past week, when Librarian of Congress Carla Hayden named fantastic bestselling author Jason Reynolds to the post!
Check out this wonderful clip of Reynolds and Hayden, which demonstrates why Reynolds is a perfect fit for the role:
I was especially excited to hear Reynolds cite The Autobiography of Malcolm X as the book he'd read over and over because Malcolm X's story made a huge impression on me when I read it many moons ago. Reynolds's many books are staples on the bestseller lists—and more importantly, they feature prominently on many kids' bookshelves. If you've never read one, treat yourself—there are many to choose from!
In our recent Gale eBook African American Literature for Students, we were excited to include coverage on Reynolds's novel As Brave As You. And in Novels for Students 61, we cover his story in verse, Long Way Down. Story summaries, themes, characters, author bio, criticism, and sidebars such as "What to Read Next" and "Classroom Activities" are included—and so much more. These are superb guides to assist students in fully understanding and thinking critically about the work and its message.
Did you know large print promotes positive outcomes in striving readers? Thorndike Press has a ton of Jason Reynolds's titles in large print, to improve tracking and reading fluency, decode words, and develop greater reading comprehension in struggling readers.
Well, I'm already feeling better, and I hope you are too. I think I'll spend the next few minutes on the internet to see who folks think the front-runners are for the Newbery, Alex, Printz, Caldecott, Odyssey, and Coretta Scott King awards—I know I have my favorites! Can't wait to see who the winners are and add them to my library To Be Read list!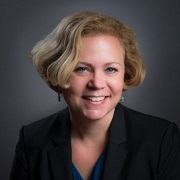 Meet the Author
Traci Cothran is the director of Gale's K12 content team as well as a history buff, so she can often be found watching videos from the early 1900s in Gale In Context: World History.


Nike