3

min read
| By Traci Cothran |
The National History Day competition is right up our alley here at Gale—it encourages students to use factual resources (especially primary resources) to create a documentary, performance, paper, website, or exhibit on a historical topic that fits with the overall competition theme. This year's theme is Conflict and Compromise.
I've judged at the state level for this competition before and thought I'd try out a local one this year. The Detroit-area district competition was held recently at the Detroit Historical Society. The building was abuzz with over 100 students, plus their parents and teachers. There were at about two dozen judges—educators, journalists, librarians, history buffs, and more—dedicating their time to evaluating students' work and helping them improve it for the next round. I was assigned the Documentaries group, and oh boy were these kids excited!
Each group first had to provide their Process Paper and Bibliography for judges' review. Next, we watched their 10-minute documentary, then the judges had five minutes to ask questions about the project and research. It was so exciting to watch kids connect with their topics, and see what references they uncovered in their research. The topics were varied—including The Toledo War, Paul Robeson, Salem Witch Trials (always a popular topic!), Battle of Fort Wagner, and the Stonewall Uprising.  All these students were enthusiastic about their projects, and had clearly spent time and effort creating their projects. For judges, that's what makes it difficult when deciding which projects advance and which do not—fortunately, we have lots of judging guidelines. We also offer written comments on their projects, praising the work they did and noting where they could improve upon it. So it's a rewarding experience for all of us!
What's clear from these competitions is that online resources rule with today's students. All the citations I saw were accessed via the internet—reference materials, PBS documentaries, digitized newspapers—and not Wikipedia! It's great to see students able to discern factual resources of information from those that are not. (I was surprised to learn documents exist from the actual Salem trials!)
If you haven't heard about this national competition, check it out at https://www.nhd.org/. Your state likely has its own site as well.  And if you need some good reference resources, we have a plethora, including U.S. History In Context, World History In Context, and Smithsonian Primary Resources in U.S. History.
Congratulations to all the students participating in National History Day across the country!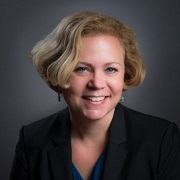 About the Author
Traci Cothran is a manager in Gale's Database Program and a history buff, so she can often be found watching videos from the early 1900s in Gale's World History In Context.  


nike fashion