3

min read
| By Traci Cothran |
Looking for something to do with younger children this summer, that will both occupy their time and provide learning? Your public library may have just the ticket with National Geographic Kids, available 24/7 in their digital collection.
National Geographic Kids provides access to pictures, videos, eBooks, and magazines that are chock full of beautiful images and information—and presented with lots of fun!
Feeling curious about polar bears, emperor penguins, and jaguars? Browse issues of Nat Geo Kids magazine for these articles, plus eco-tips, puzzles, and games to keep your kid's interest—and brain—engaged. Want to know more about How to Speak Dog or explore the forest in Swing Sloth? National Geographic Kids has these eBooks for you! There's also a Weird But True series filled with outrageous facts, 100 Things to Know Before You Grow Up, and Try This! 50 Fun Experiments for the Mad Scientist in You, among hundreds of other titles.
For a kid who loves watching videos, there are a host of short watches, including "Things You Want to Know: Ice Cream," "Amazing Animals: Blue Whales," and "You Wanna Be a What?! Dung Detectives." And there are tons of pictures from around the world that your little one can click through to explore different experiences and capture their imagination.
Visit your library's website to see if National Geographic Kids is offered—and get your kid exploring the world through this amazing collection. Whether your child's interested in space, animals, weather, random facts, or curious jobs, they're sure to find things of interest!
---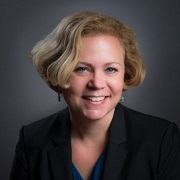 Meet the Author
Traci Cothran is the director of Gale's K12 content team as well as a history buff, so she can often be found watching videos from the early 1900s in Gale In Context: World History.


nike shox classic ii si orange