3

min read
| By Tara Atterberry |
In 1922, husband and wife acrobats and German citizens Eric and Alma Phillip sailed from Bremen, Germany to New York City aboard the passenger ship S.S. Seydlitz. They intended to make a new home in North America. More than 1,200 other passengers from Austria, Bulgaria, Czechoslovakia, Germany, Hungary, Lithuania, the Netherlands, Poland, Prussia, Romania, Russia, Switzerland, Ukraine, and Yugoslavia made this voyage. That same year on the West Coast, over 120 people from Japan, China, the Philippines, and other Pacific Islands arrived in Seattle, Washington, aboard the Hawaii Maru, also intent on making lives in the United States and Canada.
Immigrants came from various regions of the world and journeyed to North American shores for many different reasons. They were accountants, basket makers, blacksmiths, druggists, engineers, factory workers, farmers, housekeepers, iron workers, laborers, missionaries, maids, seamstresses, teachers, woodworkers, and wagon builders. They were young and old, wealthy and poor, from Europe and Asia and countries in between.
These are the people who comprise more than 51,000 newly profiled entries of individuals who immigrated to North America. Uncover details about their journey and lives in Gale's Passenger and Immigration Lists Index, searchable in electronic format on the Gale Directory Library platform.
A genealogy search can feel overwhelming to someone attempting to document their family history or chart their family tree for the first time. With so many resources to sort through, such as microfilm, historical records, maps, bibliographies, and old family documents, a novice genealogist may not know where—or how—to begin. Put your patrons in touch with their ancestors. Help them discover distinctive details about those who immigrated to North and South America between the late 1500s and mid-1900s, arriving at 200 different ports in the New World.
Passenger and Immigration Lists Index features an optimized, one-step electronic search, making extensive immigration content easy to find and export for future research and review. It includes access to over 5 million immigrant names from more than 5,000 primary and secondary sources—with over 100,000 new entries added each year.
Offering details such as name and age of immigrant, year and place of arrival, naturalization or immigration records, and family members who arrived with the entrant, Passenger and Immigration Lists Index makes an excellent addition to any genealogy and family history research collection. Researchers can uncover the immigrant country of origin, immigration occupation, ship name, port of departure, and date of departure.
Passenger and Immigration Lists Index is the ideal resource for anyone starting their genealogy search and is a must-have product for public, academic, and special libraries; research centers; or any organization that maintains historical or genealogical collections or serves a population interested in genealogy and family history research.
Contact your Gale Sales rep today to request a trial of the Passenger and Immigration Lists Index on Gale Directory Library.
---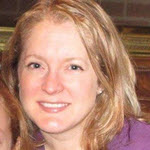 Meet the Author
Tara Atterberry has been with Gale for 27 years and manages biography and genealogy content. She has an avid personal interest in genealogy and history and enjoys assisting others in their research.