3

min read
| By Traci Cothran |
I love my public library, and I'd like to take a minute to give a personal illustration of the value of public libraries—and the wonder of continuous learning.
I recently checked out a DVD called King in the Wilderness, an original HBO documentary that my branch of the Grosse Pointe Public Library had on display to commemorate Dr. Martin Luther King Jr.'s birthday. I figured my teen and I could watch it and she'd learn from it. Turns out, it was me who did the learning.
The documentary focuses on the final two years of Dr. King's life, sharing stories and footage I hadn't experienced before, told by the people who were there with him. There was honest talk about the times King was discouraged and how he questioned whether he was equipped to lead the movement. I saw film from what ended up being his final birthday party, complete with a quip about President Lyndon B. Johnson. There was footage of Harry Belafonte talking about the tic King developed due to stress, and how it disappeared after King told him he'd made peace with his own death. Bernard Lafayette talking about the Poor People's Campaign and its intentions. Film of King marching beside Stokely Carmichael despite their ideological differences. Friends recalling his final hours at the Lorraine Motel, and how King had already gone to bed but got up and dressed so he wouldn't disappoint a crowd gathered to hear him despite a downpour, going on to deliver his now-famous "I've Been to the Mountaintop" speech that evening before his assassination. And heartbreaking footage from the wake, when his father first viewed his son's open casket.
In all, it provided some great insight into the personal side of Dr. King that isn't usually depicted in civil rights documentaries. The amount of stress he was under is difficult to imagine, with the weight of an entire movement on his back and repeated death threats.
So much of this was revelatory for me, and I thought I knew a lot about Dr. King's life. Would I have watched this documentary if my library hadn't displayed it near the checkout? Doubtful. And I don't pay for HBO, so I wouldn't have happened upon it that way. I feel fortunate to have a better understanding of this great leader through this library resource—thanks to my local librarian!
Here's where I usually pitch a related Gale resource—and we have some—but I won't do that today. I'll just remind you that your public library has awesome treasures to discover, and your librarian has probably already done the hard work of unearthing something special for you. All you have to do is visit. ❤️❤️❤️
---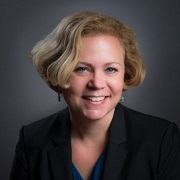 Meet the Author
Traci Cothran is the director of Gale's K12 content team as well as a history buff, so she can often be found watching videos from the early 1900s in Gale In Context: World History.


nike