3

min read
| By Traci Cothran |
Last Sunday marked the very first Pride Parade in my small town here in Michigan—it's a lovely place but one whose history is characterized more by exclusivity than acceptance. It's wonderful to witness the changes that have occurred, and I was delighted to spy several local school teachers marching alongside young people and families. What a great demonstration of acceptance and openness these teachers showed, so kids in the LGBTQ+ community or those questioning their gender identity can feel comfortable being themselves with these mentors! (And I'd wager some of our librarians were in the crowd, too.)
As library summer reading programs kick off and it's Pride Month, assembled here are a few good teen novels that speak to the LGBTQ+ experience—for those within those communities, for those who want to broaden their horizons and perhaps become better allies, and for those who want to read a great book!
Check them out:
Will Grayson, Will Grayson by David Levithan and John Green
The House You Pass on the Way by Jacqueline Woodson
Honestly Ben by Bill Konigsberg
George by Alex Gino
Rainbow Boys by Alex Sanchez
None of the Above by I.W. Gregorio
Aristotle and Dante Discover the Secrets of the Universe by Benjamin Alire Saenz
Ask the Passengers by A.S. King
If I Was Your Girl by Meredith Russo
The best news is: There are SO many more great reads (and authors!) like these and Gale has some resources to aid in your search!  Books and Authors can impart more info on George and Will Grayson, Will Grayson; Literature Resource Center contains many reviews and critical essays on LGBTQ literature; Biography In Context encompasses many writers, including Alex Sanchez and Meredith Russo.  For the historically minded, the Archives of Sexuality and Gender: LGBTQ History and Culture Since 1940, Part I offers 1.5 million pages of relevant material from around the world. Archives of Sexuality and Gender: LGBTQ History and Culture Since 1940, Part II—set to release the end of June—provides approximately one million pages covering the underrepresented communities through access to key publications.
So whether you're a teacher, librarian, teen, or summer reading enthusiast, you are sure to find something of interest to read this Pride Month!
Join us Thursday, June 15 at 1 PM Central for a Booklist webinar on the importance of LGBTQ material in your library's collection. Learn more (and register!) here >>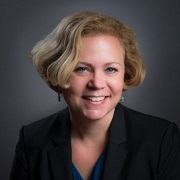 About the Author
Traci Cothran is a manager in Gale's Database Program and a history buff, so she can often be found watching videos from the early 1900s in Gale's World History In Context.  


Running Archives