2

min read
Posted on June 23, 2016
By Debra Kirby
The afternoon of June 21st a form of protest popular in the 1960s was employed by advocates for gun control legislation on the floor – literally — of the U.S. House of Representatives, when civil rights icon and Georgia representative John Lewis led his colleagues in a sit in to protest the failure to pass recent gun control laws in the wake of the Orlando mass shooting earlier this month.
The sit in, for anyone who witnessed or has studied the history of the U.S. Civil Rights movement in the 1960s, is a familiar protest method, which was also later used to protest the Vietnam War and to advocate for women's and LGBT rights. But did you know that the first sit in, or sit down strike, in the United States occurred in 1906 at the General Electric Works in Schenectady, New York, to protest the firing of trade union members?
Gale U.S. History In Context, Gale Student Resources In Context, and Gale Research In Context are great resources for learning more about these and other protest movements in the United States. And check out Gale Opposing Viewpoints In Context to discover arguments on both sides of the issues that spark such passion.
What issues would you be willing to join a sit in to support?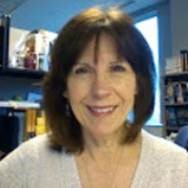 About the Author
When Debra, a 30-year veteran of the publishing industry, is not working or reading, she can be found gardening, running, swimming, or "motivating" the students attending her early morning spinning classes at the local YMCA by sharing lame puns and quiz questions.