2

min read
| By Traci Cothran |
Last fall, some of our Gale database staffers were invited to participate in creating Digital Adventures—a virtual field trip—with Detroit Public TV, the Michigan Electronic Library (MEL), the Detroit Zoo, the Leslie Nature and Science Center, the Organization for Bat Conservation, area teachers, as well as other industry colleagues.  The fabulous results are now online and free to use in the classroom!
Via this link, you can virtually "walk inside" animal habitats via 360° video technology. Learn at your own pace as you explore the new Penguinarium at the Detroit Zoo; visit the Raptors at the Leslie Nature and Science Center; and hang out at the Bat Zone, home to over 250 animals: http://www.dptv.org/education/digital-adventure/360-experience-winged-creatures/ 
Each location has links to articles, images, videos, sound clips, and more to deepen the learning experience. Accompanying videos offer helpful Instructions, as well as a Walk Through of the experience to aid in your class's adventure.  And our Gale staff worked alongside participating teachers to create Lesson Plans tailored for each adventure – detailing Learning Objectives, multiple activities, NGSS alignments, and links to many additional MEL resources, including Kids InfoBits, GVRL, Opposing Viewpoints In Context, Research In Context, InfoTrac Student Edition, and others.
There are other great things to discover on the DPTV site, so check it out (including a cool behind-the-scenes tour of the Detroit Institute of Art!).  You don't have to be a Detroiter to experience some of the wonderful, educational places and spaces this city has to offer!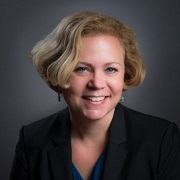 About the Author
Traci Cothran is a manager in Gale's Database Program and a history buff, so she can often be found watching videos from the early 1900s in Gale's World History In Context.  


Mens Flynit Trainers