3

min read
| By Debra Kirby |
The wild, wacky and wonderful world of Dr. Seuss has been the salvation of many an exhausted parent who, ready to call it a night, succumbs to their child's plaintive cry for just one more bedtime story. The easy rhyming flow in Dr. Seuss stories always made it easy for me to read just a little longer.  There's a Wocket in my Pocket was a favorite of both my daughters, who could recite word for word, page by page well before they were able to read – providing an opportunity for a little fun with unsuspecting relatives and friends who were amazed at how advanced my 3-year-old girls were.
I've been fortunate enough to continue to enjoy Dr. Seuss through my grandchildren and various mentoring programs through the years. The student I'm currently mentoring is a second grader who says Dr. Seuss is her favorite author, and Green Eggs and Ham her favorite book, though we recently both found Fox in Sox a little trying.
In honor of the National Education Association's Read Across America, which kicks off on March 2, and is also Dr. Seuss's birthday, I decided to learn a little more about the Pulitzer Prize-winning author, whose real name was Theodor Geisel. There are many interesting and some surprising facts to be found in Gale databases. Here are a few:
Why not celebrate Dr. Seuss's birthday and Read Across America by sharing your favorite Dr. Seuss stories with a child—even if that child is a grown up you! I'm planning to revisit my three favorites: There's a Wocket in my Pocket, The Butter Battle Book, and What Was I Scared of (The Pale Green Pants)? What are your favorites?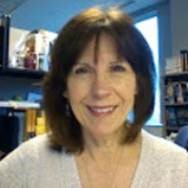 About the Author
When Debra, a 30-year veteran of the publishing industry, is not working or reading, she can be found gardening, running, swimming, or pursuing the lifelong learning that is at the tip of her fingers via Gale databases.
Nike