6

min read
| By Tara Atterberry |
An educated review of North American immigration isn't complete without discussion of New York Harbor's Ellis Island, the primary East Coast port of entry into the United States from 1892 to 1924.1 Although immigration into North America had occurred for more than 300 years by the time Ellis Island opened its doors in 1892, it was during this 32-year time span that the largest concentration of immigrants—more than 12 million—passed through Ellis Island, often referred to as the "Golden Doorway" or the "Gateway to America," and onto their new lives in the United States.2
A more holistic picture of U.S. immigration history must also include the examination of the Angel Island Immigration Station, located off the coast of Northern California in the San Francisco Bay. Angel Island processed more than 300,000 immigrants to the United States between 1910 and 1940. Of these were more than 175,000 Asian immigrants, mostly Chinese, but also those from Japan, Korea, and the Philippines.3
Angel Island was opened as a facility meant to control and regulate Asian immigration into the United States, predicated by federal, state, and local attempts to prevent Asians from entering the United States altogether. Upon arrival, Asian immigrants were often treated much differently than those from other non-Asian immigrant groups, proving the nickname given to Angel Island as the "Ellis Island of the West" to be misleading and ingenuous.3
"[Angel Island] was more like a detention center than a facility to welcome immigrants to the United States."4 It is estimated that "70 percent of all passengers arriving in San Francisco were brought to Angel Island, and nearly 60 percent [of those] were confined in the detention barracks."3 Chinese and, to a lesser extent, Japanese immigrants accounted for a majority of those detained and suffered more often at Angel Island, compared to other immigrant groups. "Chinese had the hardest time and were detained much longer than other groups, some remaining at Angel Island for years. One hundred seventy-eight thousand Chinese men, women, and children underwent a process of intense questioning, medical examinations, crowded conditions, and terrible food . . . This was in sharp contrast to Ellis Island, where 80 percent [of immigrants] passed through with few problems."3
In 1943, the 1882 anti-immigration law, the Chinese Exclusion Act, was repealed and, by the early 1960s, new immigration laws were instituted allowing Chinese and other Asian immigrants the right to come to the United States.4 Fire badly damaged the station after it was closed in 1940. It continued to fall into disrepair over the next few decades and was slotted to be demolished in the 1970s. However, community activists worked to save the station, and it became a National Historic Landmark in 1997. The site was restored and opened to the public in 2009 and remains a historical site visited by thousands of people from all over the world each year.3
The Angel Island Immigration Station Foundation now exists to pay homage to the thousands of immigrations who passed through its doors and to preserve "the rich stories of Pacific Coast immigrants" and share "them through education initiatives and public programs."5 One of these initiatives is the Angel Island Immigrant Voices project, a growing online archive of the personal stories of immigrants detained at Angel Island, providing detailed life histories, narratives, and images of more than 500 persons who passed through the Angel Island Immigration Station in the early 20th century.6 While the story of Angel Island isn't as well known as Ellis Island, this project is making an effort to share these immigrants' stories with the world.
The Passenger & Immigration Lists Index (GDL:PILI), available by subscription on the Gale Directory Library, contains information on more than 70,000 persons who immigrated to the United States through California and the Pacific Coast, many of whom passed through the Angel Island Immigration Station.
GDL:PILI allows users to search over 5 million persons from more than 90 countries who departed from over 100 ports in Africa, Asia, Europe, South America, and the South Pacific, arriving to the area now known as North and South America. Entries include name of immigrant, age, date and port of arrival or place of first mention in the New World, names and ages of family members who immigrated together, immigrant country of origin and occupation, ship name, port and date of departure. Users are also able to export pertinent entries for further review and research.
GDL:PILI is a must-have product for public, academic, and special libraries; research centers; or any organization that maintains historical or genealogical collections or serves a population interested in genealogy and family history research.
For more information on Ellis Island, Angel Island, and this history of immigration into the United States, please visit Gale In Context: U.S. History, which includes reference content, millions of news and periodical articles, and more than 5,500 rare and vital primary source documents that range from slave journals to presidential papers.
U.S. Library of Congress, "Immigration to the United States, 1851‒1900" (accessed January 19, 2021).
"Angel Island." Gale Encyclopedia of U.S. Economic History, edited by Thomas Riggs, 2nd ed., vol. 1, Gale, 2015, pp. 73-74. Gale In Context: U.S. History, Accessed 29 Jan. 2021.
Angel Island: Immigrant Gateway to America." California History, 88, no. 3 (2011): 70+. Gale In Context: U.S. History (accessed January 14, 2021).
Angel Island." In Immigration and Multiculturalism: Essential Primary Sources, edited by K. Lee Lerner, Brenda Wilmoth Lerner, and Adrienne Wilmoth Lerner, 152‒154. Detroit, MI: Gale, 2006. Gale In Context: U.S. History (accessed January 14, 2021).[SR1] 
Angel Island Immigration Station Foundation website (accessed January 9, 2021).
"Immigrant Voices," Angel Island Immigration Station (accessed January 20, 2021).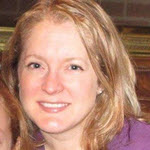 Meet the Author
Tara Atterberry has been with Gale for 25 years and manages biography and genealogy content. She is thrilled to be able to incorporate her genealogy hobby into her professional life. Lately, she has been navigating being home with her two daughters and three cats, all of whom are adjusting well to the new normal.


---
75% – تسوق أونلاين في السعودية مع خصم 25 , أحذية ازياء رياضية الجري للرجال , adidas copa mundials in color today schedule 2016 , نمشي | Nike Air Max 90 – Heren Schoenen – nike shox sneaker nz eu uk travel – DC2525 – 300