2

min read
Posted on February 19, 2016
We love our work on the Gale Databases team, as we continuously add informative and engaging new content – this includes keeping up with the latest current events (World History In Context, Global Issues In Context), health news (Science In Context, Health and Wellness Resource Center), business developments (Business Insights), and topics being studied in school (Student Resources In Context, Research In Context, Kids InfoBits), to name just a few.
But we also love finding out how the content is actually used in these databases once we load it – and we look at many metrics, including:
Top Searches
Top Media
Most Popular Articles and Journals
Number of Users
And many others
We use all this information to guide us as we create new content, so we're sure to be adding information that is the most beneficial for both the library and the user!  As you can imagine, we're experts at what we do, but every once in a while a result will crop up in one of these usage reports that lifts an eyebrow, and allows us to do our job even better.  It's an on-going process to always improve our content by utilizing the data.  We see that the search for "Junk Food" in Opposing Viewpoints In Context has spiked in popularity, so let's consider beefing up our coverage on this topic.  What are the most popular videos in Global Issues In Context, and should we add more videos to satisfy need?  And so on.
There's much to consider, and we use these analytics alongside our curriculum standards and advice from subject matter experts to craft new content plans.  So this month, when you spy new entries for Dr. Etta Zuber Falconer (Biography In Context), the 4 new elements added to the Periodic Table (Science In Context), or the new page on Japanese Canadian Internment (Canada In Context), know that a lot of research, analytics and thought is behind the information presented.
We'd like to hear what you have to say about our databases, so please share your thoughts in the comments section below!
[alert-info]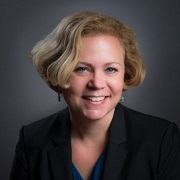 About the Author
Traci Cothran is a manager in Gale's Database Program and a history buff, so she can often be found watching videos from the early 1900s in Gale's World History In Context.  
[/alert-info]Jordan Ανδρικά • Summer SALE έως -50%