2

min read
Posted on April 22, 2016
By Traci Cothran
Have you heard of it?  It's Autism Awareness Month – the Cairo Tower in Egypt, the Empire State Building in the US, City Hall in Tel Aviv, Burj Khalifa in Dubai, and many other buildings around the world were bathed in the color blue on April 2 to raise global awareness of Autism.
So what do you know about this disorder?  Are you up on the latest medical developments?  No?  Then grab that mouse and start looking in our Gale products for the answers!
Here are a few bits to pique your interest:
As the CDC cites, 1 in 68 children are on the Autism spectrum so students in K-12 are necessarily becoming more familiar with autism, as they know classmates with the condition.  So it makes sense to understand what it is and what challenges people on the spectrum face.  Gale can help!  Start getting educated today – on this and other groups with special needs – so we can foster awareness and inclusion inside (and outside of) our schools and communities.
[alert-info]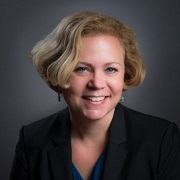 About the Author
Traci Cothran is a manager in Gale's Database Program and a history buff, so she can often be found watching videos from the early 1900s in Gale's World History In Context.  
[/alert-info]Air Jordan Release Dates Calendar