9

min read
| By Tara Atterberry |
Take a minute and make a list of women patriots of the American Revolution. Go ahead. Take your time.
Betsy Ross.
Molly Pitcher.
. . .
If you're like me—and most other Americans—your list may end here. Not because there's a lack of notable women from this time period but because their names and courageous acts have been lost to time and history. Thankfully, scholarship over the past few decades has unearthed a plethora of information on the many female patriotic contributions during the American Revolution (1775‒1783), both on and off the battlefield. A comprehensive biographical dictionary of more than 5,000 women patriots was compiled by Charles E. Claghorn in 1991,1 and the DAR (Daughters of the American Revolution) Patriot Index: Centennial Edition was revised in 1994, with the addition of more women designated as patriots.2 Both sources provide extensive information on the female Revolutionary War effort.
Betsy Ross (1752‒1836) is undoubtedly the most well-known woman of this era, being credited with the design and sewing of the first American flag—allegedly at the request of George Washington himself.3 Whether or not this narrative is factual isn't known, but Betsy and her husband, John Ross, did operate an upholstery shop in Philadelphia in the mid-1770s and making flags was part of their business, according to the 1777 Pennsylvania State Navy Board.4 Betsy continued to operate the business after John, a soldier in the militia, was killed in an explosion in 1776. Betsy was then married to Capt. Joseph Ashburn in 1777, but was widowed again by 1782, when Ashburn was captured at sea by the British and later died in the Old Mill prison, in Plymouth, England.5 Even after the loss of her second husband, the single mother continued to operate the upholstery shop in a war-torn nation dominated by men. Whether Betsy actually made the first American flag or not, being a woman business owner during this time was rare and remarkable.
With widespread boycotts on English imports, the American troops often relied on women from the local communities to provide food, uniforms, livestock, and other provisions. More than 1,000 women have been recognized as patriots for providing supplies and provisions for the troops, often in times when they and their families had little to spare.6 Sally Hitch provided beef for the troops in 1781; Mabel Hinman supplied cattle for the army in 1780; and Sarah Pratt supplied blankets and stockings and did laundry for the army in 1781.7
Lucy Littlebury Holcomb furnished horses for the American soldiers when the Battle of Cowpens was fought on her property in 1780. Lucy had lost her husband in battle before the skirmish on her property and was later reimbursed for her lost horses by the state of South Carolina in 1791.8 Benjamin Franklin's daughter, Sarah Franklin Bache, assisted in creating a women's fundraising organization to aid the American cause. George Washington asked this organization of women to produce clothing for the army rather than donate money, and they did just that—making more than 2,000 shirts for American soldiers in 1780.9 Hundreds of more women have been honored for supplying provisions for the army.10,11
Women performed valiant acts on or near the battlefield, within the military ranks, including support tasks to assist the troops. They prepared food, brought supplies to soldiers during combat, sewed and laundered clothing, and took care of the wounded and sick. This was found in both the American and British armies. It's documented that the British army employed many African American women.12 Some women even lent their homes to the American cause, like Polly Masters Penn, who allowed her home to be used as Benedict Arnold's headquarters when he was still a loyal American general.13
Some soldiers' wives followed their men to the battlefields, as illustrated in the legend of "Molly Pitcher," a generic name given to women who carried water to soldiers on the battlefield. However, the name Molly Pitcher is "more often associated with Mary Hays McCauley, a stout, strong Irish woman from Carlisle, Pennsylvania, who helped man a cannon in Captain Francis Proctor's company of the Fourth Continental Artillery at the 1778 Battle of Monmouth. In his memoirs Joseph Plumb Martin recorded his eyewitness account of the woman we know as Molly Pitcher":14
"A woman whose husband belonged to the artillery and who was then attached to a piece in the engagement, attended with her husband at the piece the whole time. While in the act of reaching [for] a cartridge and having one of her feet as far before the other as she could step, a cannon shot from the enemy passed directly between her legs without doing any other damage than carrying away all the lower part of her petticoat. Looking at it with apparent unconcern, she observed that it was lucky it did not pass a little higher, for in that case it might have carried away something else and continued her occupation."
At least one woman, Deborah Sampson (Samson), was an active-duty Revolutionary War soldier. She posed as a man, taking on the name of Robert Shurtliff, and served in the Continental Army infantry, was wounded in battle, and honorably discharged in 1783.15
Women up and down the eastern coast of America had to stand up for themselves and their families in a manner in which they hadn't been required before—and they met the challenge. Elizabeth Norton Joyner, of Savannah, Georgia, rode on horseback to the British camp where her older brother, William Norton, had been captured by the British in 1778. She was able to secure his release and return him home to his family in early 1779. Anne Van Dyke Van Doren pounded a drunk British officer on the head with a candlestick when he invaded her home. He quickly left without harming her. With the American army in dire need of ammunition in 1780, Angelica Vrooman took the mold of a ranger's bullet and an iron spoon and molded bullets for the Americans. The British were said to have been "repulsed."16
After Charleston, South Carolina, fell to the British in 1780, women who were heads of households were forced to swear fidelity to the British Crown. Mary Noles and Elizabeth Owen, two of these female heads of household, refused to do so and were banished from the city, along with more than 120 other women and 260 children. It is not known what happened to Noles and Owen after the end of the war.17
Many women patriots sustained damage or lost their homes and property during the war, such as Ester St. John and Elizabeth Sallee, whose Connecticut farms both suffered extreme damage in a British raid.18,19 The amount of home and personal property destruction by the British isn't accurately documented in all areas of the eastern United States, but could safely be estimated at thousands of structures burned or otherwise destroyed between 1775 and 1783.
Just like it takes a village to raise a child, it takes a whole community working together—both men and women—to fight a war and preserve liberty and freedom. For Women's History Month, we honor these brave women and the thousands of other female Revolutionary War patriots that remain unknown.
For more information on women's participation in the American Revolutionary War or information on the war itself, please ask for a trial of Gale In Context: U.S. History.
Sources
Claghorn, Charles E., Women Patriots of the American Revolution: A Biographical Dictionary (Scarecrow Press, 1991).
"Daughters of the American Revolution." DAR Patriot Index: Centennial Edition, edited by Martin Yochim, Eldred (Washington, DC, 1994).
Benson, Sonia, et al. "American Flag." In UXL Encyclopedia of U.S. History, 60‒62. Vol. 1. Detroit, MI: UXL, 2009. Gale In Context: U.S. History (accessed March 12, 2021).
"Betsy Ross." In Dictionary of American Biography, Charles Scribner's Sons, 1936. Gale In Context: U.S. History (accessed March 12, 2021).
See note 2.
See note 2.
See note 1.
See note 1.
Arndt, J. Chris. "Women's Participation in the Revolution." In Encyclopedia of the New American Nation, edited by Paul Finkelman, 134‒137. Vol. 3. Detroit, MI: Charles Scribner's Sons, 2006. Gale In Context: U.S. History (accessed March 12, 2021).
See note 2.
Stub Entries to Indents (Claims for Provisions Supplied to the Armies), Historical Commission of South Carolina.
See note 9.
See note 1.
Selesky, Harold E. "Molly Pitcher Legend." In Encyclopedia of the American Revolution: Library of Military History, edited by Harold E. Selesky, 729. Vol. 2. Detroit, MI: Charles Scribner's Sons, 2006. Gale In Context: U.S. History (accessed March 12, 2021).
See note 9.
See note 1.
See note 1.
Revolutionary War Connecticut Archives (microfilm).
See note 1.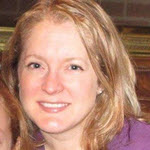 Meet the Author
Tara Atterberry has been with Gale for 26 years and manages biography and genealogy content. She's an avid U.S. military history and genealogy buff and feels lucky to be able to incorporate these hobbies into her professional life.


---
boohoo , Womens & Mens Clothes , Shop Online Fashion | This Nike Dunk Low Gets Ready for the 75th Anniversary of the NBA – nike acquit run 2 heel height chart for kids – Grailify