3

min read
By Traci Cothran
I visited Greenfield Village last weekend – an outdoor historical museum in the Detroit area—and was amazed by the intricate Jacquard Loom, invented around 1800.  It's a weaving loom with a continuous loop of 622 punch cards that directed the intricate pattern to be woven into the cloth; the cards could be rearranged to create various designs.  This invention spurred Charles Baggage to think about automating math computations, all done by hand at the time.  He created the Analytical Engine in 1837—the first mechanical computer – and Ada Lovelace created an algorithm for it to compute numbers, making her the first computer programmer.
Largely forgotten in history, Ada Lovelace's legacy has recently been given its due and we celebrate Ada Lovelace Day (ALD) around the world the second Tuesday in October.  Her life is quite fascinating.  A quick search through some of our databases* reveals these nuggets about her life:
She was the only legitimate daughter of poet Lord Byron, though she never knew him.
She was passionate about math and a wiz at it, and she was educated in the study from a young age – quite uncommon at the time. As a teenager, she designed a flying machine and steam engine.
At less than 20 years of age, she translated a Babbage lecture, adding her own ideas that were three times longer than the original material, including the algorithm. Unlike Babbage who only saw computers useful for numeric calculations, Lovelace foresaw and detailed the computer's use with all kind of content and for multiple uses.
A woman far ahead of her time, Lovelace died at the age of 36 from uterine cancer, in 1852. (There's a curious column about her passing in the Elgin Courier (Scotland), dated December 19, 1852, which states: "Her favourite science was the mathematical." Artemis Primary Resources.)
One can't help but wonder if the computer age would've started a hundred years earlier if she had lived longer.
Now, ALD marks the achievements of women in science, technology, engineering and math (STEM); supports women currently in those areas; and encourages young girls to enter STEM fields.  Check out what's going on in your area this October 11 at http://findingada.com/
*Biography In Context; Science In Context; General One File; Top 101 Women of STEM; The Britannica Guide to the 100 Most Influential Scientists.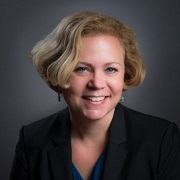 About the Author
Traci Cothran is a manager in Gale's Database Program and a history buff, so she can often be found watching videos from the early 1900s in Gale's World History In Context.  


Saldos – Entrega gratuita