3

min read
Posted on June 13, 2016
By Debra Kirby
Last week an important milestone was reached in U.S. history when Hillary Clinton became the first woman to become the presidential nominee of a major political party. Eight years earlier, Barack Obama celebrated a similar first when he became the first African-American to win the Democratic nomination for United States president.
Many other countries throughout the world have reached these milestones years ago, but did you know that the first country to elect a black female president was Liberia? Ellen Johnson Sirleaf became that country's first female president in 2006. Learn more about Ellen Johnson Sirleaf, Liberia, and the history around the people and events that helped pave the way for current groundbreakers. Following are just a few suggestions to get you started:
Did you know that Liberia was founded in 1822 as a colony for freed slaves from the United States, or that Liberians declared their nation to be a republic in 1847? Learn more about the fascinating history of Liberia's founding in World History In Context.
Among the many awards bestowed upon Ellen Johnson Sirleaf is the Nobel Prize, which she shared with Leyman Gbowee and Twakkol Karman in 2011 for their political activism in the cause of women's rights. Read about these exceptional women in Biography In Context and explore the history of the Nobel Prize in Global Issues In Context.
Hillary Clinton is not the first woman associated with a major political party to run for U.S. president, which she alluded to in her victory speech the evening of June 7th. In 1964 Republican Margaret Chase Smith became the first woman to reach that milestone. She was also the first woman elected to both houses of Congress. You can learn more from U.S. History In Context, where you will also find the text of her speech in opposition to senator Joseph McCarthy.
What other famous women leaders and milestone setters would you like to learn more about? Angela Merkel, Golda Meir, Margaret Thatcher, Benazir Bhutto, Shirley Chisholm, Indira Gandhi? This is just a very small sample of the powerful women featured in Gale databases. Who are your favorites?
[alert-info]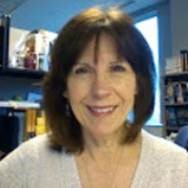 About the Author
When Debra, a 30-year veteran of the publishing industry, is not working or reading, she can be found gardening, running, swimming, or "motivating" the students attending her early morning spinning classes at the local YMCA by sharing lame puns and quiz questions.
[/alert-info]